The official client of Mumble
MumbleBee is the official client of Mumble which is a serverless implementation of ActivityPub.
Features
Sign in to Mumble
View your post (mumbling) timeline
Other features and UI/UX improvements are coming!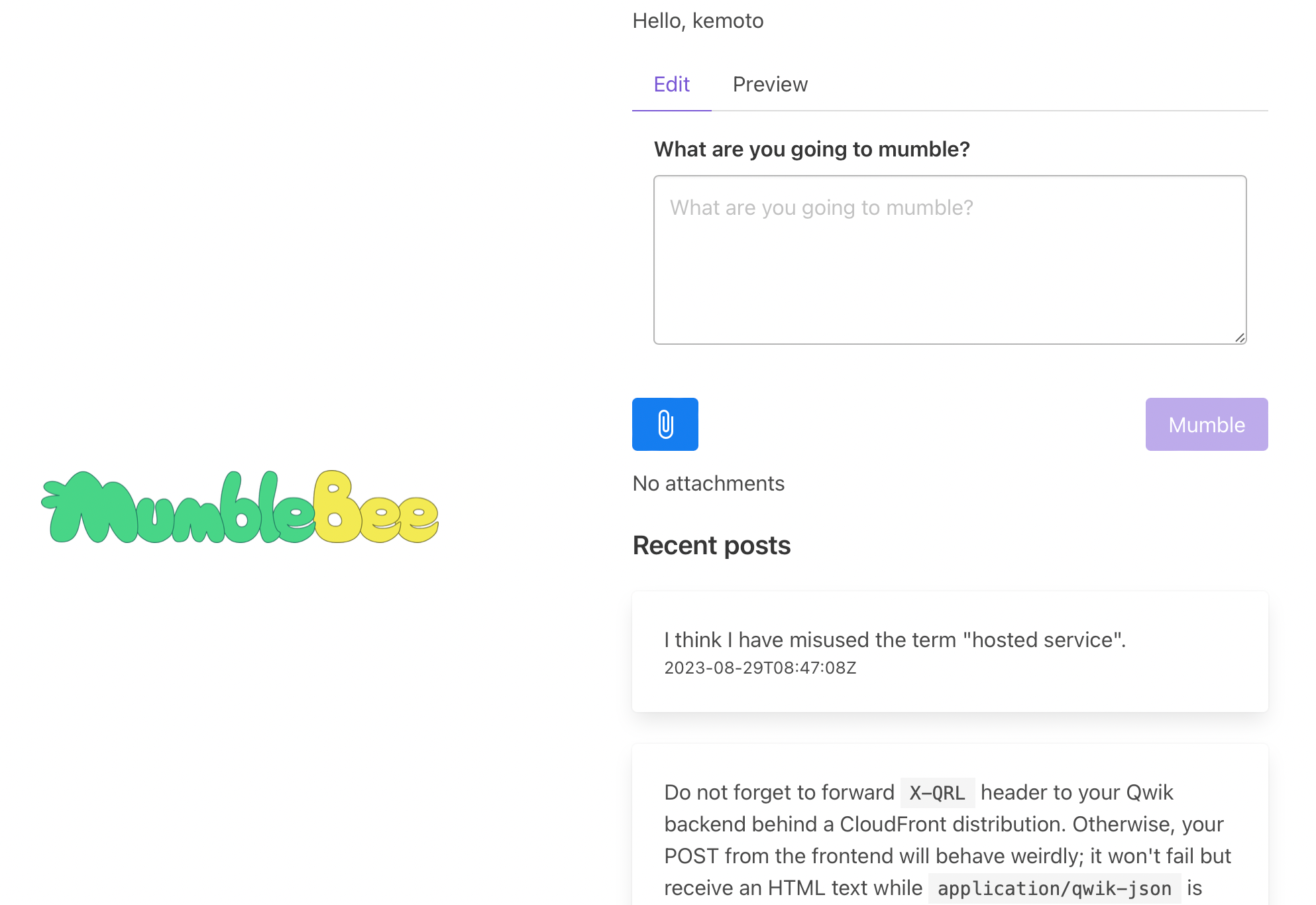 How to get started
MumbleBee is not a cloud service but a software package including the recipe for the AWS infrastructure. However, you can easily deploy it to your AWS account if you have some experience with AWS and AWS Cloud Development Kt (CDK). Please refer to the GitHub repository (https://github.com/codemonger-io/mumble-bee) for how to deploy MumbleBee and more details.
You also have to deploy Mumble prior to MumbleBee.